GOLF TOURNAMENT BACKGROUND
The CAPA fund-raising Golf Tournament is the primary event used to fund the CAPA portion for recipients to attend the NCAT Technology Course. Each year CAPA in Partnership with the APWA Colorado Chapter, selects several candidates to attend the week long technology course at the NCAT facility at Auburn University in Alabama. NCAT is the foremost research facility for the advancement of APM in the country. The Technology course will be held February 2023, Dates are February 27 to March 3, 2023.
Registration is open for players sponsorships beginning on July 5, 2023. All Registration will be on-line using the link below.
YOU DON'T WANT TO MISS OUR TOURNAMENT!
TITLE SPONSOR HOLMES MURPHY WITH EVENT SPONSORS WAGNER EQUIPMENT COMPANY AND BRANNAN SAND AND GRAVEL CO.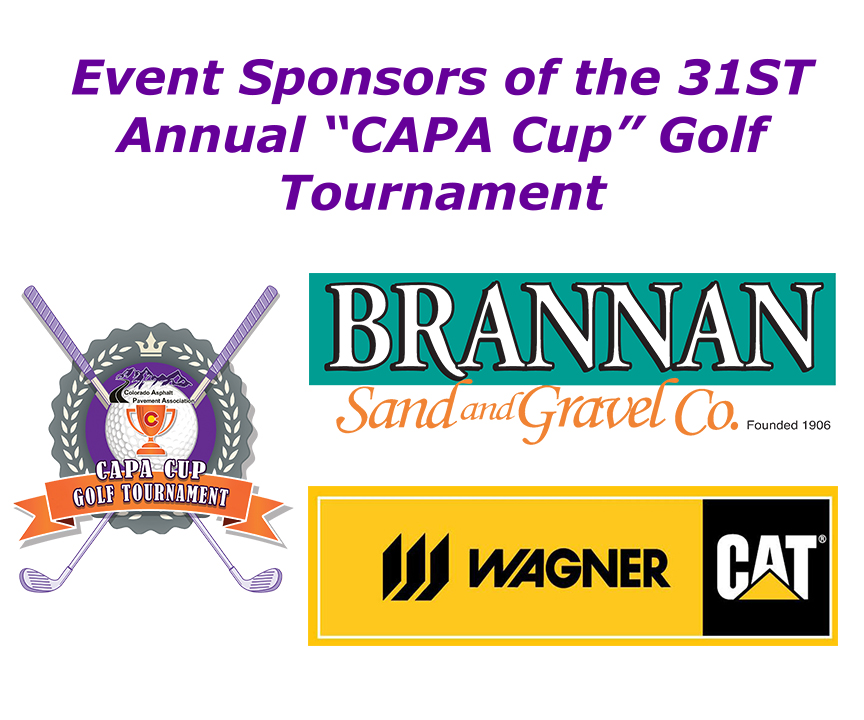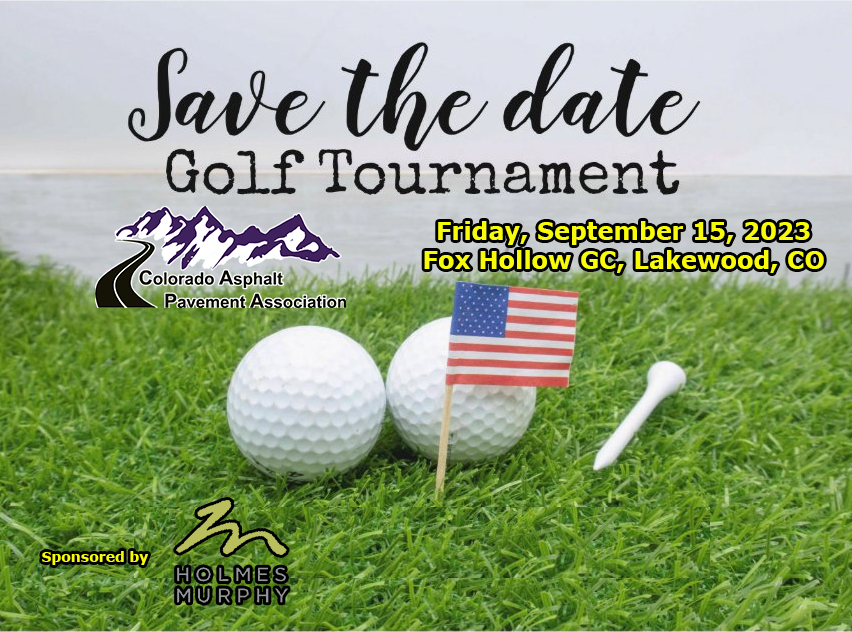 All sponsorships may also be found in the on-line registration location
Proceeds from the Tournament are directly used for expenses related to the Technology Course for Attendee's. 

APWA / CAPA SCHOLARSHIP GOLF TOURNAMENT UPDATE
Feedback from Attendees to 
NCAT Asphalt Technology Scholarship Program: "Great program!" and "Tremendous opportunity!"
These were just two of the comments from recipients of the Asphalt Technology Scholarship. Scholarship recipients attended the Short Course in Asphalt Technology at the 
National Center of Asphalt Technology (NCAT).
Click here to see more of this Summary Feedback from 2020.
THE 2021 ANNUAL CAPA CUP GOLF TOURNAMENT & SCHOLARSHIP FUND RAISER
TOURNAMENT SPONSORS INCLUDED