New member added to the Colorado "Asphalt Hall of Fame".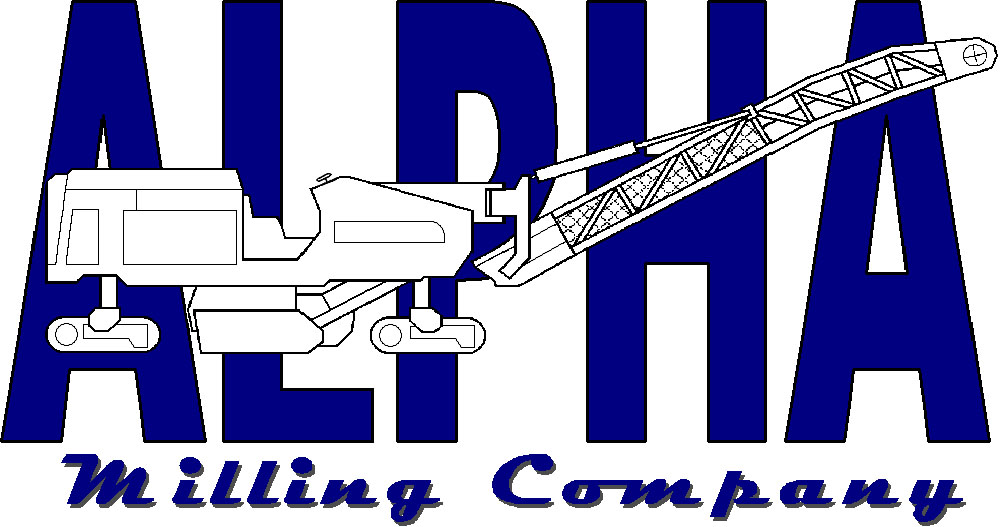 Larry Ware is the newest inductee into the Colorado Asphalt Hall of Fame and joins 22 other honored members since its inception in 2011. Throughout his career in the asphalt paving and construction industry, Larry has demonstrated his unique ingenuity, entrepreneurial spirit, and dedicated work ethic. He realized there was a need for turn-key milling services in the Colorado market, so he filled the need and developed the business over 3 decades. Larry set the industry standard for milling operations and over 500 different companies utilized his services over the years. His jovial personality and commitment to excellent customer service allowed him to build lifelong customers and friendships – as well as many dedicated lifelong employees. Larry has also left a legacy for his family, as his son, Nick, is now the CEO of the parent company. To see the video, use this link. 
Future Nominations: Send nominations via e-mail to Tom Clayton The nomination deadline for 2023 is Friday, December 29, 2023. Nominations should identify the person being nominating and briefly explain his/her contribution to asphalt paving in Colorado.
To see the criteria, Click Here.
The nominations will be evaluated by the CAPA Board of Directors.
The Colorado Asphalt Hall of Fame was established to recognize those persons from the Asphalt industry who have made significant contributions to the Asphalt industry and helped advance the use and quality of Asphalt Pavement in Colorado.
The nomination guidelines and criteria are available from this Link
To date there are 23 members who have been inducted into the Hall of Fame. 
The initial group of men (pictured) inducted were instrumental in getting CAPA up and running in 1983. There was no blue print and no owner's manual on how to launch an association.
If it wasn't for their dedication and commitment to the industry, we wouldn't be where we are today as an association or as an industry.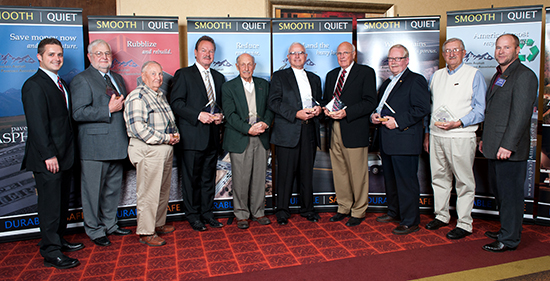 Bill Lauer

 - Sterling Companies
Mike Mikkelson - Western Paving Construction Company
Bob Bisgard - Asphalt Paving Company
Ira Paulin - Carder Incorporated
Bill Paukovich - Brannan Sand & Gravel Company
Curt Marvel - Brannan Sand & Gravel Company
Dennis McCarron - Flatiron Paving Company
Skip Bettis - Siegrist Construction Comapny
John Boring - Consultant
Swede Kamm - Faris Machinery Company
Carl Stuka - CDOT, Brannan Sand & Gravel Company
Junior Elliott - Western Paving Construction Company
Herman Altergott - Aggregate Industries, WCR
Sterling Klopenstein - Schmidt Construction
Richard "Dick" Coulson - Coulson Excavation Company
William "Bill" Keller - Asphalt Paving Company
William "Paul" Rippy - Grand River Construction
Clyde "Geno" Chavez - Schmidt Construction
Rob Mangone - RMMA and Martin Marietta
Harvey Elger - Kiewit Infrastructure
Colorado Asphalt Career Achievement Award – Summer 2015
Denis Donnelly 

– CDOT and the Colorado Asphalt Pavement Association

Denis Donnelly
Denis Donnelly Receives a Career Achievement Award Longtime CAPA Consultant Denis Donnelly was presented a Career Achievement Award at the recent CAPA All Member Meeting. Denis spent many years with CDOT and nearly 15 years with CAPA. All the best to Denis and Kathy in retirement.