Thomas Peterson, PE – Executive Director
Thomas Clayton, SET – Director of Training and Member Services
Mike Skinner, PE - Director of Pavement Engineering
Cindy Rutkoski – Instructor
Diane Hammond – Training Coordinator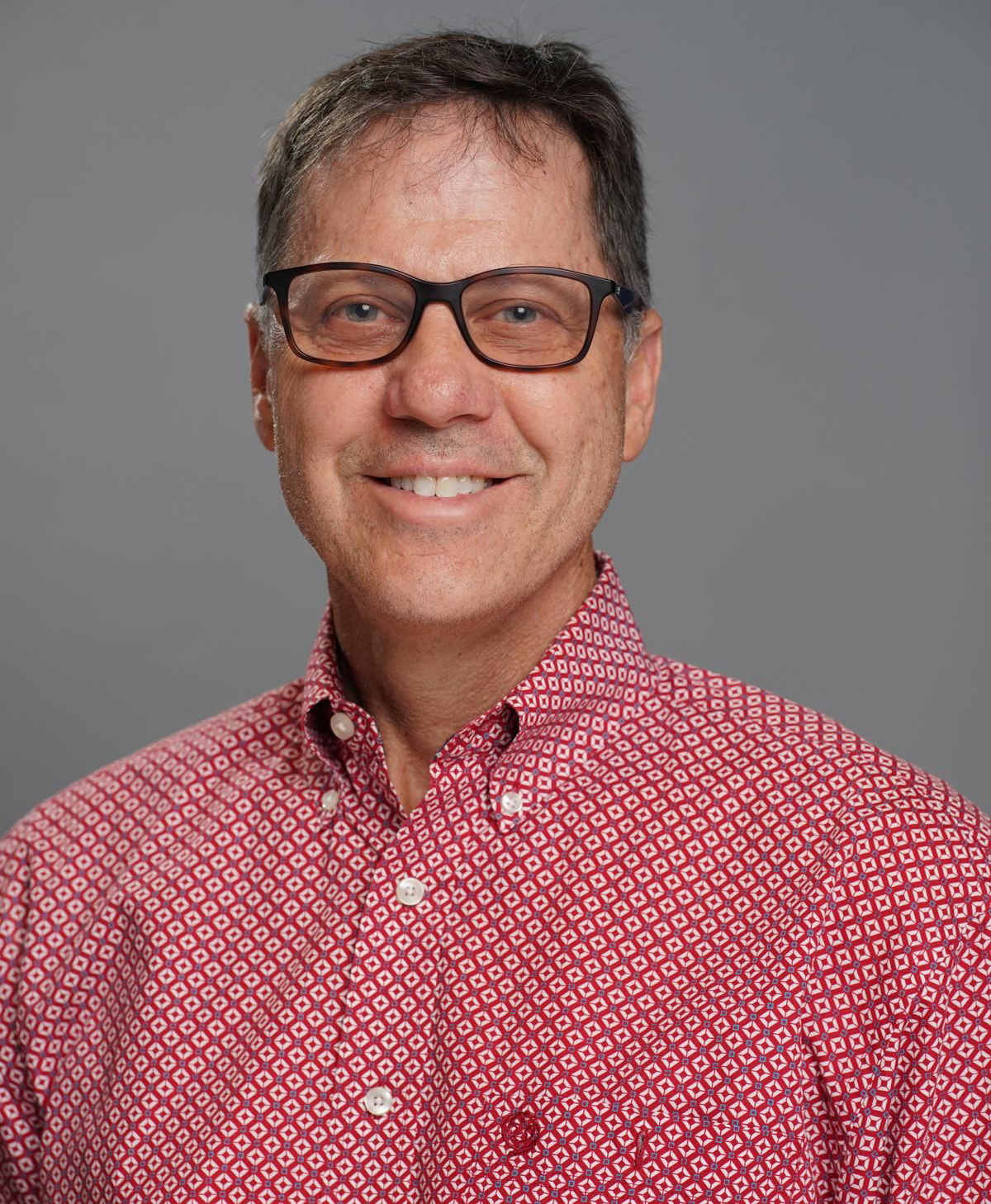 Thomas M. Peterson, P.E.
[email protected]
Executive Director
Tom became the Executive Director of CAPA in October, 1997. CAPA is the voice of the 7 million ton/year asphalt industry of Colorado. During his tenure, CAPA has more than tripled in membership and is a 240+ member organization. In his role, Tom is responsible for the CAPA mission of advancing the use and quality of asphalt pavements in Colorado. He is responsible for the general oversight and administration of the association and its training division, the Rocky Mountain Asphalt Education Center (RMAEC).
Tom co-chairs the CAPA/Colorado DOT asphalt specification improvement committee (Asphalt Industry Forum), is the Chairman of the LabCAT Certification Program Board of Directors, Chairman of the Rocky Mountain Asphalt Conference & Equipment Show, serves on the Advisory Board at the Colorado State University – Construction Management and the Advisory Board at Colorado Mesa University – Construction Management. Tom is a guest lecturer at Colorado State University, the University at Colorado-Boulder, and the U.S. Air Force Academy in Colorado Springs. He was the 2005 Chairman of the State Asphalt Pavement Association Executives and has served on the Research Applications Steering Committee of the National Center for Asphalt Technology at Auburn University.
Tom has a B.S. in Civil Engineering from the University of Minnesota, an M.S. in Civil Engineering from Purdue University in Indiana and completed training through the Institute for Organizational Management by the US Chamber of Commerce. He is a 2009 graduate of the Leadership Program of the Rockies and is a registered Professional Engineer. Prior to becoming the Executive Director of CAPA, Tom was an engineer with the Federal Highway Administration (FHWA) serving in the California Division in Sacramento and in the Northeastern States Regional Office in Albany, New York.
Originally from Minnesota, Tom is married (Linda) and has five children, Tyler, Kimberly, Chloe, Claire, and Annalie. His favorite verse is Philippians 4:13 "I can do all things through Him who strengthens me."
---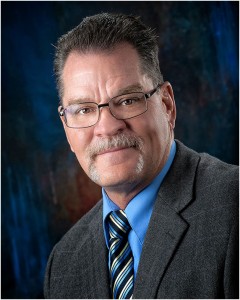 Thomas J. Clayton, SET
[email protected]
Director of Training and Member Services
Tom has been the Director of Training and Member Services since April 2005. Beginning his career at CAPA in 2002, Tom was the RMAEC Program Manager and is responsible for the administering the LabCAT certification program as well as the additional education programs which are offered at the RMAEC under the general direction of the Board of Directors and the Executive Director.
Tom is responsible for keeping the LabCAT program current and updated along with the Instructor. He is responsible for continuing the educational programs, as well as developing new educational opportunities at the RMAEC. Another focus is on assisting members with issues and problems in testing and communication with agencies and developers.
Tom is the co-chair of the LabCAT technical committee. As well as LabCAT Certification Levels A-E, I and S, Tom holds certifications from The National Institute for Certification in Engineering Technologies at the grade of SET (Level IV), and the Western Alliance for Quality Transportation Construction as an Instructor. Tom has been a guest lecturer at the NAPA Annual meeting, APWA International Congress, World of Asphalt, CU-Boulder, University of Colorado Denver, Denver University, CSU-Fort Collins, Colorado Mesa State University, the Air Force Academy and CSU Pueblo. In 2014 Tom was a featured speaker at the Con Expo -Con / Agg international conference in Las Vegas.
A Colorado and Denver native, Tom has more than 43 years of experience in the Geotechnical Engineering Industry. He has spent time working on large and small Highway projects, airports, large and small commercial projects, as well as residential pavements. Prior to assuming the program manager position Tom was involved as an inspector at Denver International Airport during construction of the 16,000 foot International runway in 2002.
Tom is married (Susan) and has two children, Nicole (Mike) and Jeremy (Erin) and three Grandsons, Jay and Dante and Cole and a Granddaughter Zoey.
---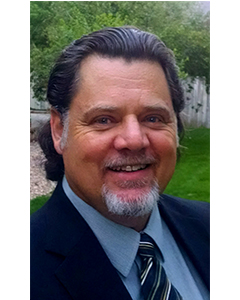 Mike Skinner, P.E.
[email protected]
Director of Pavement Engineering
Mike Skinner, P.E. became the Director of Pavement Engineering in June 2015. Mike has over 28 years' experience as a Pavement and Materials Engineer in Colorado and across the western US. Mike is a registered Professional Engineer in Colorado and previously worked on the Heavy Highway Design Build team for the Transtec Company out of Austin, Texas and managed the Infrastructure Management & Pavement Engineering group for Stantec from their Denver and Phoenix locations. His background in design, materials, sustainability, forensic evaluations and asset management for civil infrastructure provides an additional valuable technical resource for CAPA, Colorado's paving industry and local municipal agencies. Mike enjoys mud racing, public speaking and is actively involved in the Metropolitan Government Pavement Engineers Council and Science, Technology, Engineering & Math for Girls.
---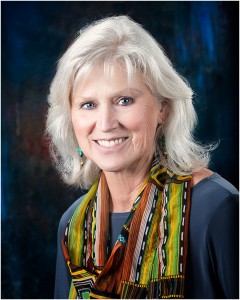 Cindy Rutkoski
[email protected]
Instructor
Cindy began her position in January 2008. She is responsible for the instruction of the LabCAT certifications for levels A, B, C ,E, and many of the RMAEC programs. She keeps the programs up to date with the most current CDOT specifications and test procedures.
Cindy's experience includes 12 years with CDOT as a materials technician on construction projects around the state and working in CDOT region labs, performing asphalt volumetrics testing. She spent 8 years working for consultant companies as a construction materials supervisor, overseeing field materials technicians and managing laboratories.
Cindy has enjoyed working in the construction industry for the past 28 years and is currently enjoying being involved with the LabCAT certification and RMAEC education programs.
---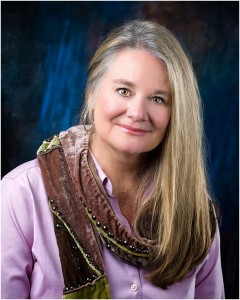 Diane Hammond
[email protected]
Training Coordinator
Diane is a Colorado Native, originally from Fort Collins. She holds a B. A. degree in Communication Disorders and Speech Science from the University of Colorado.
Diane has been with CAPA since 2001, as the RMAEC Training Coordinator. She is responsible for the general administration of the Rocky Mountain Asphalt Education Center. This includes, but is not limited to accounts payable/receivable, course registration, and marketing brochures.
---